My first exposure to running trails was in Southern California. My high school coach hosted practice at a hilly trail behind California State University, San Bernardino. These trails are hot and dusty, no-shade kinds of trail.
I loved it. And continue to love trail running all over the world.
Just like road running, there are certain things that can help make trail running more fun. After all, why would you do it if it isn't fun?
To help you enjoy the trails even more, I compiled a list of my best trail running tips that will help guide you down the path.
6 Tips that Make Trail Running More Fun
Find Your Favorite Navigation App
You can't exactly print out a turn-by-turn direction list for a trail route. And with minimal signs or markings, it can be easy to get lost or turned around, causing you to run extra miles or not enough miles. There are many apps out there but the one that I like the most is TrailForks. Although, the users on the platform tend to be mountain bikers, the reason I find this app so very helpful is the ability to find your exact location on the map and guide you on the trail.
I was able to navigate a 10-mile run this past weekend, which would not have been possible without TrailForks.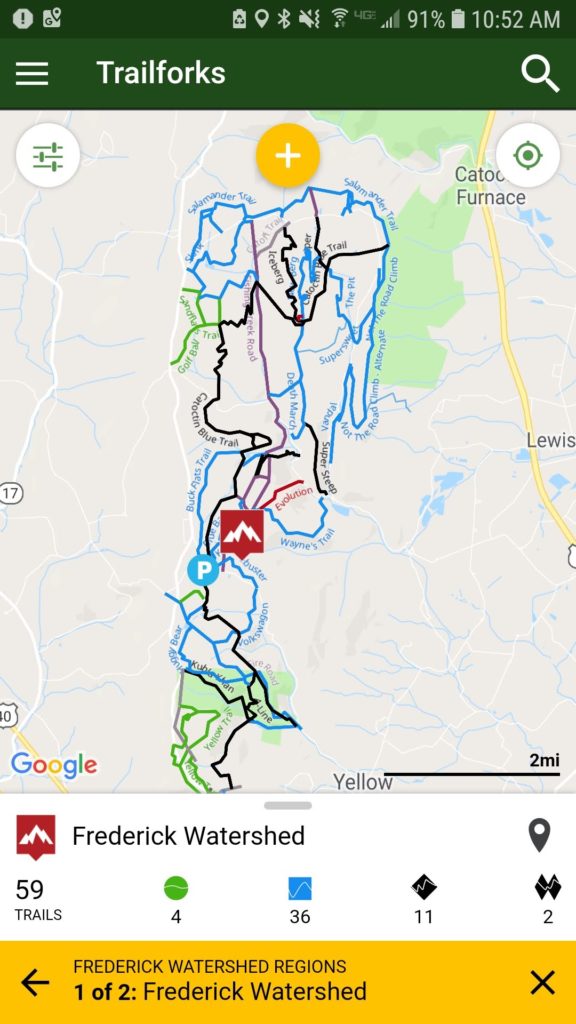 I have used other Running Apps, like Map My Run, RunGo and Strava. But I found these apps are much less effective for trail navigation. There are some other trail map apps specifically geared for runners but so far I haven't found any that are free, like this one. Sharing this app with you was actually the motivation behind writing this post. Getting lost is a huge fear of many runners (me included), so before anything else, finding the right way to navigate the trails can make your future runs much more fun.
Wear the Right Shoes
One of the many things I love about trail running is that every trail has its own unique terrain and challenge. You might hear a trail is more or less technical, referring to the obstacles that you'll find along the trail (tree roots, rocks, or hills). Single-track trails tend to be fairly technical and challenging, while other trails may be more groomed. Wear the wrong shoes and your body from your feet up will be shouting at you.
Finding the right shoe is highly personal, and takes some trial-and-error. They should fit snug in the heal but still have room in the toe box. Gear Junkie offers a good resource on the different factors that can make the shoe selection process a little easier.
Once you've got the right shoes, take care of them. After a wet or muddy run, remove the insoles, wash off the mud, and stuff with newspaper or paper towels to dry.
Make Trail Running Friends
Not only does trail running with a friend or group of friends provide extra safety, but the conversations shared, and the moments savoring the views will add to the fun of running trails. Clubs are a great way to meet other trail runners. This list of trail running clubs may not be completely accurate or updated but could be a good starting point for anyone looking for club. Facebook search is also a great place to start to find local running clubs.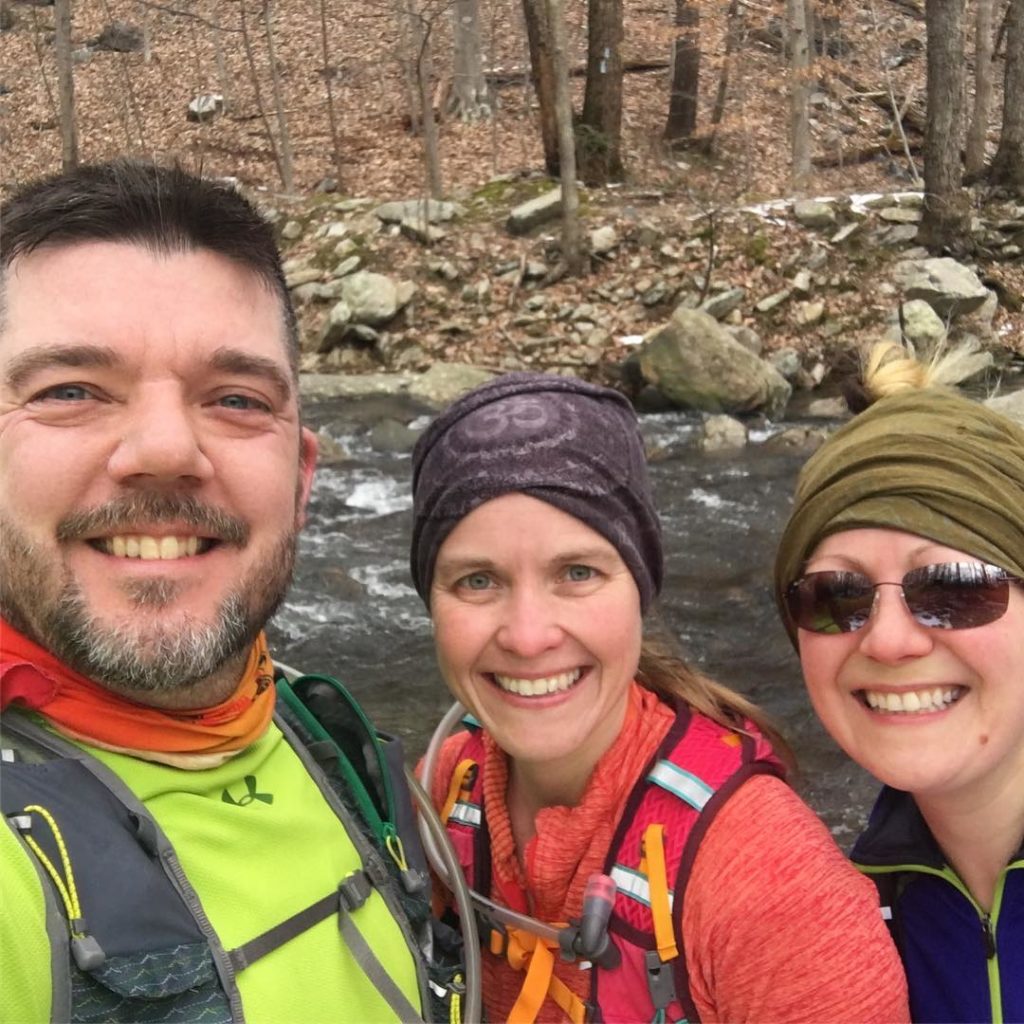 Eat a Variety of Foods
For trail runs lasting longer than an hour, you're likely going to need some type of fuel. Although, gels and gummies serve their purpose, if you're going to be running high mileage on the trails, eat a variety of foods. It's way more fun to snack on peanut butter cereal bars. And if it's a ultra-long run, you're taste buds will crave salty, which is when you'll reach for potatoes. For longer races and runs start hydrating and eating early, with your first snack within the first 45 minutes.
Go with the Flow
I know that when it comes to trails, I have to be ready for just about anything. It takes time to develop that mentality and to overcome the fear of the unknown on trails, even more so than on roads. The best way to zap the fear is to mentally prepare yourself, slow down and breathe. Overtime running steep downhills, rocky uphills, or muddy streams gets less intimidating. Don't overthink, just run.
Stop to Enjoy the Views
Trail running connects you to the natural world. Trails deliver you views that you can't access any other way but by foot. Spend a few minutes savoring the views and breathing in the smells.