I asked 52 endurance athletes about their eating habits and their nutrition. And I found their responses very interesting. Their responses proved there are lots of different ways to eat before, during, and after training. I also thought it would be helpful to find some recipes to share with you based on what these endurance athletes eat. But before we get into the best recipes for busy athletes, here's a summary of how a group of endurance athletes eat.
Survey of Endurance Athletes' Diets
I posted a 10-question survey to my local running club, The Steeplechasers. In order to complete the survey, I asked for athletes who had completed any endurance event longer than 1.5 hours. After five days of being open to the group, there were 52 athletes who completed the survey.
What events did the athletes complete: 
9 completed half marathons
18 ran marathons
6 completed 50k (~31 miles) events
9 completed 50-mile events
9 ran a 100 miler
1 biked 103 mile
As you can see majority were marathon runners, which isn't surprising since marathon running has become more popular over the past decade.
What diet do endurance athletes follow?
A majority (56%) of these endurance athletes said they didn't follow a specific diet during the training period prior to their endurance event. This group said they just tried to eat healthy. Majority of these athletes said the top factor for choosing foods during their training program was the "health status of the food".
Twenty-one percent said they didn't change their diet when they started their training program. And the other 23% followed a specific diet during their training period. Specific diets ranged from fasted running to vegan to carb cycling to high-fat diet to avoiding specific food items or food groups.
Based on this survey, there was not a specific diet that all athletes followed.
What did the athletes eat during their endurance event?
I asked the athletes if they followed specific diet rules during their endurance event. And here's how they responded: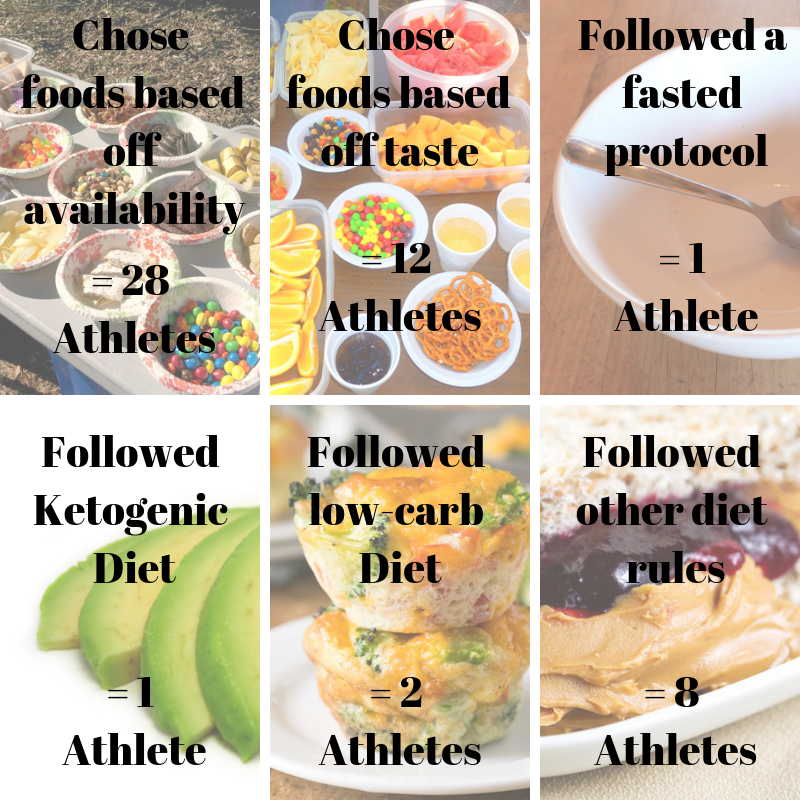 Best Recipes for Busy Athletes
Several of the athletes commented that a big challenge to eating the way they wanted to eat was lack of time. So I asked my fellow registered dietitians for their best recipes for busy athletes.
Recipe 1: Training & Race Potatoes Recipe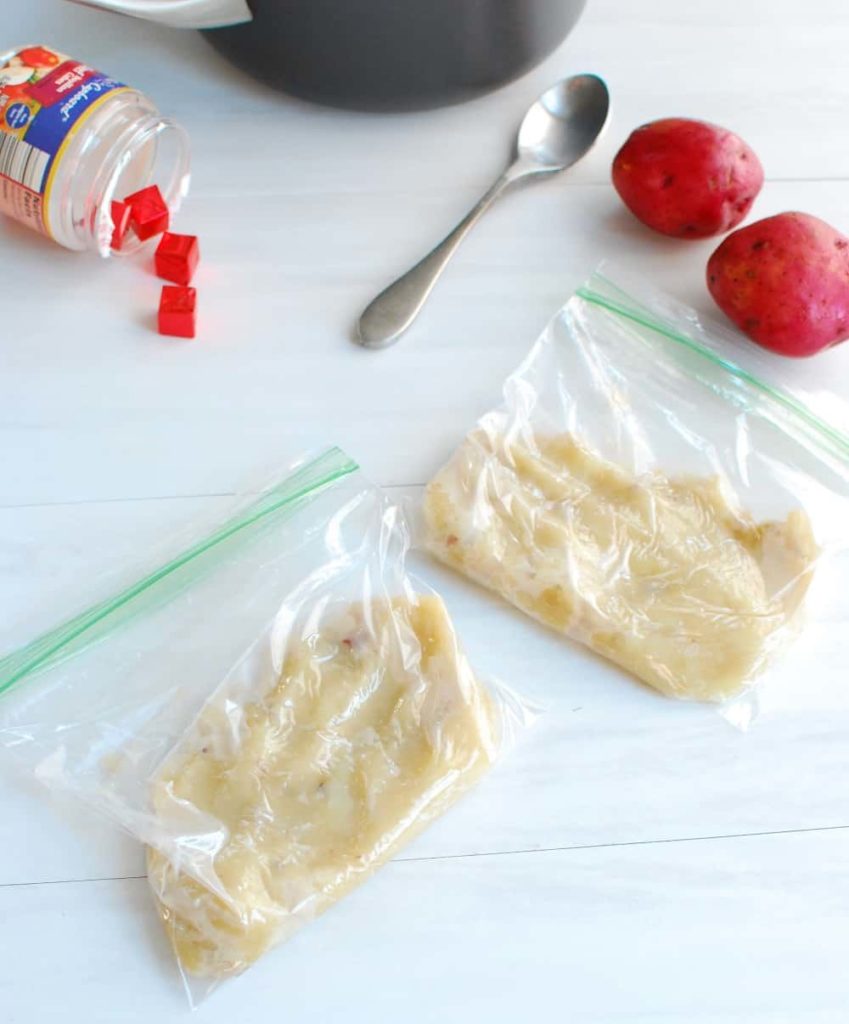 What I like about this recipe: Many of the athletes I surveyed love taking potatoes with them. Whenever I go out on a long run with my trail buddies, someone brings a sack of potatoes.
Get the recipe: Snacking in Sneakers 
Recipe 2: No-Bake Peanut Butter Cereal Bars
What I like about this recipe: This is a great recipe for those athletes who want something with higher fat percentage. The peanut butter cereal bars have 17 grams of fat, making it 50% of calories coming from fat sources.
Get the recipe: Better Is the New Perfect
Recipe 3: Gingerbread Granola Bars
What I like about this recipe: I like how these bars are slightly chewy with a crunch from the nuts. My athletes that are running for several hours need a variety of textures to stay satisfied and I like that these granola bars provide that variety. Even if you aren't running for hours but are doing other activities, these bars are full of nutrient-dense foods.
Get the recipe: Kara Lydon, The Foodie Dietitian
Recipe 4: Almond Pistachio Cocoa Bites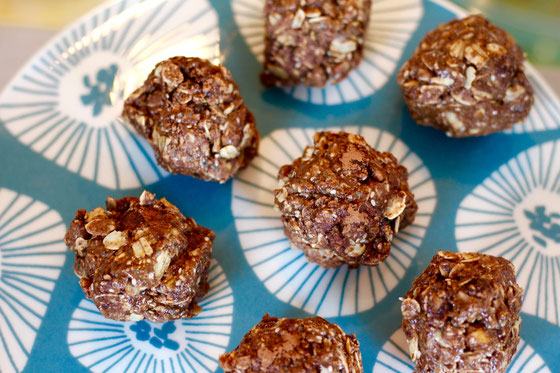 What I like about this recipe: If you follow me on Instagram, I recently posted a energy balls recipe. A lot of us dietitians love making these no-bake energy balls and the variety of ingredients is endless. Amy Gorin's recipe offers plenty of protein, fiber, and fat. It's easy to pack these for a run, a hike or eat right before you head out the door.
Get the recipe: Amy Gorin Nutrition
Recipe 5: Vegetarian Burritos (Amy's Copycat) Freezer Friendly
What I like about this recipe: As noted above, some endurance athletes follow a vegetarian diet. And these burritos are simple and satisfying. Plus, once you have the base recipe you can switch up the veggies. I also liked that the recipe developer provides guidance on freezing some for future meals.
Get the recipe: Ashley Munro Nutrition
Recipe 6: Cinnamon Spiced Almond Banana Pancakes
What I like about this recipe: These pancakes provide enough energy to get you through a long event. The whole wheat flour and the almond flour provide a hearty source of carbohydrates. Of course, when you eat a breakfast that is calorie-dense, give yourself about 2.5-3 hours before working out.
Get the recipe: Kelly Jones Nutrition
Recipe 7: The Ultimate Kimchi Breakfast Pizza
What I like about this recipe: This recipe makes for a great post-workout meal. The eggs and the cheese provide some valuable protein. Then you add on the avocado for some healthy fat, and of course get your carbohydrates from the flour. And kimchi is a good source of probiotics and some studies have shown that the use of probiotics can help improve athletes' performance; and support brain health.
 Get the recipe: Dishing Out Health
Recipe 8: Flourless Chocolate Peanut Butter Muffins
What I like about this recipe: A few of the athletes who completed the survey said they avoided flour. And why should you go without a satisfying muffin if you're avoiding flour? Well, you shouldn't have to. This recipe uses a heaping serving of pumpkin puree, peanut butter, and eggs to hold the muffin together. With ingredients like that, this makes for a great post workout snack.
 Get the recipe: Julie Harrington 
All of these best recipes for busy athletes fit into the Athlete's Plate Meal Plan. I hope you keep food interesting with different recipes and use food to help fuel your athletic events.