A big barrier to healthy eating is cost. And while healthy food can cost more than the less-healthy food options, there are ways to eat healthy on a budget. There is no question that a lot of processed ingredients are pretty cheap (frozen chicken nuggets, frozen waffles, and fast food). And my philosophy is all foods fit. So there's no harm in a meal plans that include any food item. But I am a dietitian and my hope is that you'll get the most long-term nutrition for your buck. So, we want a meal plan that is full of nutrient dense foods. Below is a meal plan that provides healthy & cheap dinners.
Meal Plan: Healthy & Cheap Dinners
Meal 1: Open-Face Hummus Tuna Melt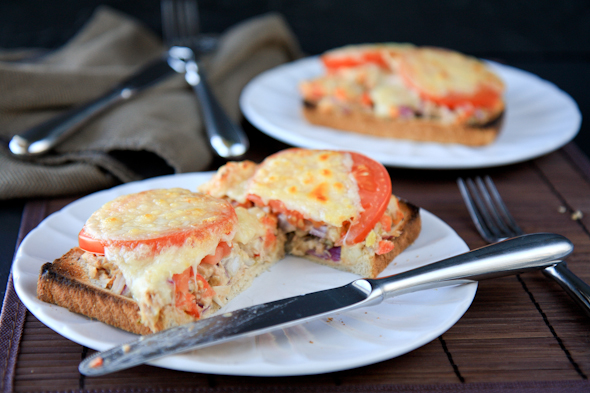 What we like about this meal: I love that this tuna recipe doesn't have any mayo. Instead, it uses hummus, which traditional hummus is made of chickpeas. Chickpeas are full of fiber, protein, and healthy fats. Personally, I am not a fan of swiss cheese so I exchange it for sharp cheddar or mozzarella. A fruit salad is a perfect side dish for this meal. Or even some of your favorite potato chips for a quick satisfying meal.
Get the recipe from Wholefully.
Meal 2: 
Vegetarian Tortilla Casserole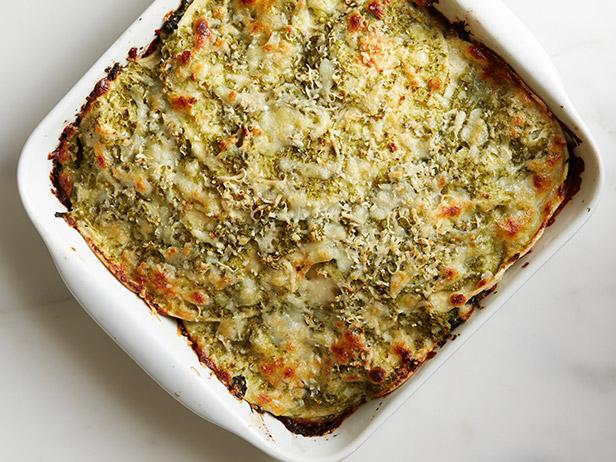 What we like about this meal: This one feels like comfort food. The recipe calls for frozen spinach – which normally I wouldn't recommend is the tastiest way to eat spinach. But the salsa and cheese give it good flavor. Using frozen vegetables is a smart way to eat healthy on a budget. Of course, there are some frozen options that taste better than others.
Get the recipe from Food Network.
Meal 3: One-Pan Chicken Thighs with Cilantro-Lime Black Bean Rice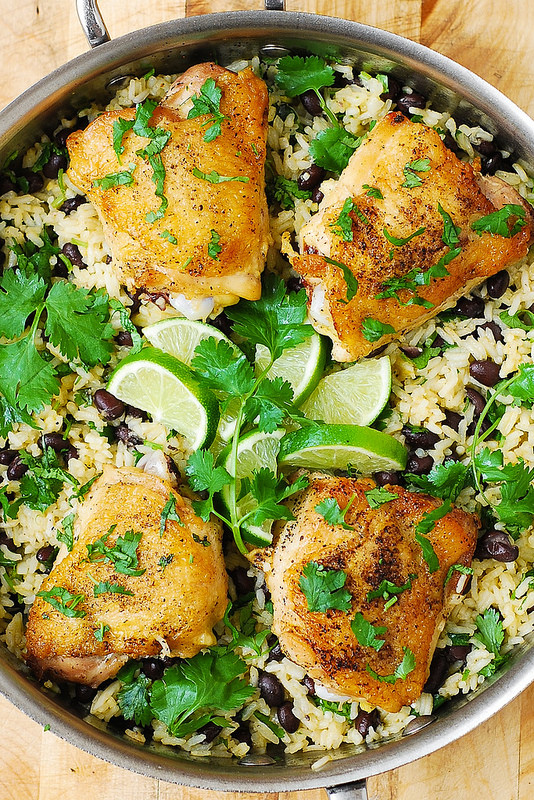 What we like about this meal: The broth in this recipe makes the chicken and rice so flavorful. And using vegetable broth is a great way to add extra nutrients to your meal. Beans and rice provide a complete protein, meaning you get all of the essential amino acids that the body cannot make on its own.
Get the recipe from Julia's Album.
Meal 4: Tofu Stir-Fry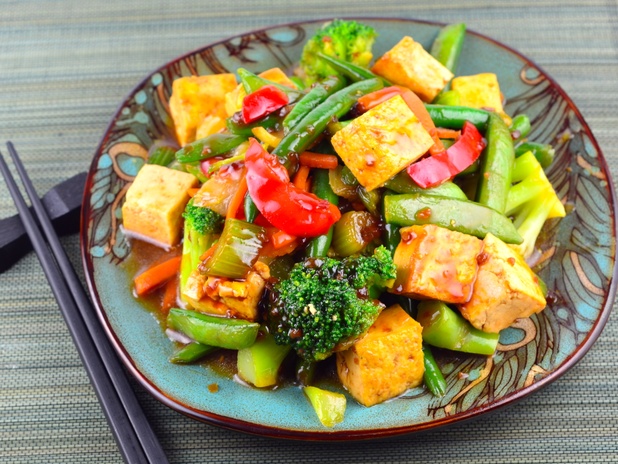 What we like about this meal: Even though I am linking a recipe to this meal, once you make it, you'll figure out the right amount of sauce you like. And the type of veggies that you enjo. We rarely use frozen veggies for this meal. And typically use whatever veggies we have in our fridge. I like serving this over rice.
Get the healthy & cheap dinners recipe from Food.com.
Meal 5: Sweet Potato Spinach Breakfast Hash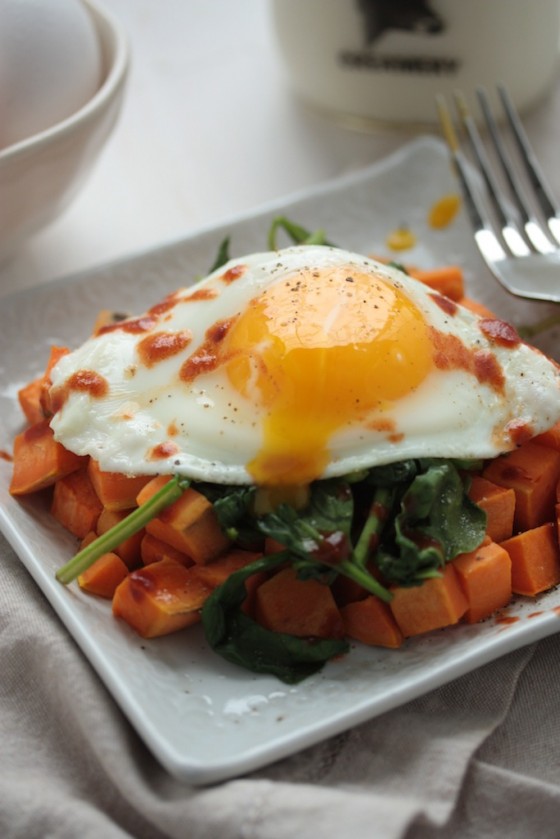 What we like about this meal: Sweet potatoes are a cheap healthy food. They have 400% of your daily needs for vitamin A, as well as are an excellent source of fiber and potassium. The one thing I love about spinach is it will last in your fridge for a good 5-6 days so you don't have to worry about it going wilted before you use it.
Get the Healthy & Cheap Dinners recipe from Country Cleaver.
Other Meal Plan Posts:
Hopefully, these meal plans make your week easy. And to make it even easier for you, I've compiled all the ingredients for all 5 meals onto a grocery list.